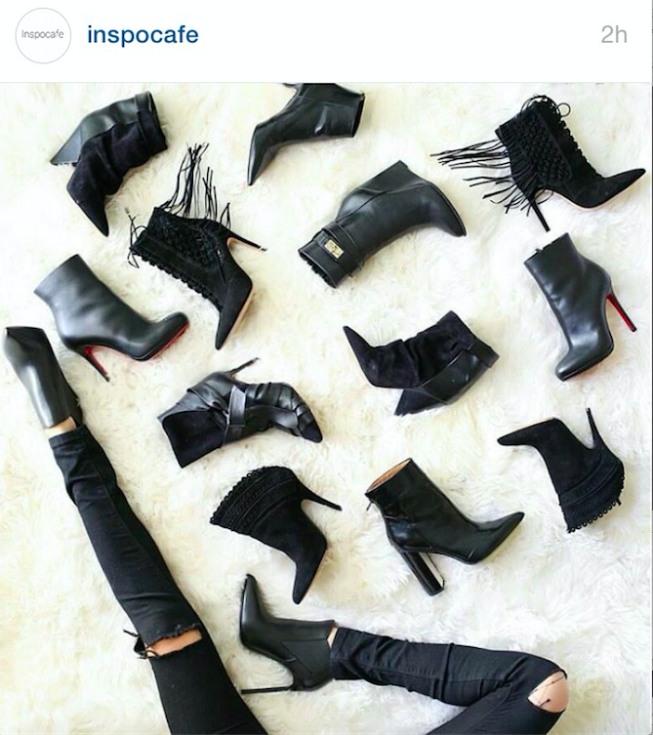 A lot of times, I get inspired just by perusing the posts on Instagram. Sometimes I covet the layers I see on the "Instagram famous". Other times I figure out how I can pull off that look with what I have in my closet. Most fashion trends today are just modern twists of things we already own. Example – the bootie, the leather pants, the faux fur. I definitely purchase a few new modernized items each year, but I try to focus on what I have and only buy a couple extras, so I'm not wasting money on things I can make work from my own closet.
Here are the few that I felt were a must-have this fall and winter, inspired by some of the latest at NYFW and the local street style…
Leather you can wear anytime, anywhere:
The whole look with Aimme Song and her leather pants.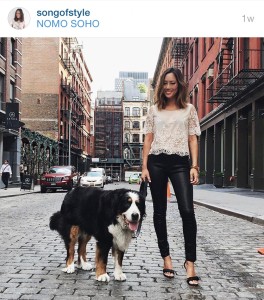 The crop top sweater. Perfect over a dress or shirt dress too:
The look with Olivia Palermo.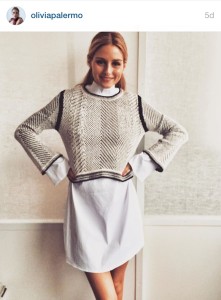 The boyfriend blazer:
The look with distressed denim and bright heels.
Flares, because they're back:
The look with Marissa Webb – ready for work or play.
Long hems: 
The look with a blazer style vest, ready to go with pants or a dress.
I get excited when I can pull off look from the instagram runway… it makes me stoked to walk down the street in my "new" or "newish" trendsetting ensemble.
How do you #radiatedaily with your closet?
Images via Instagram: 
Inspocafe
Marissa Webb
Oliva Palermo
Banana Republic
Song of Style
Pam Sahota