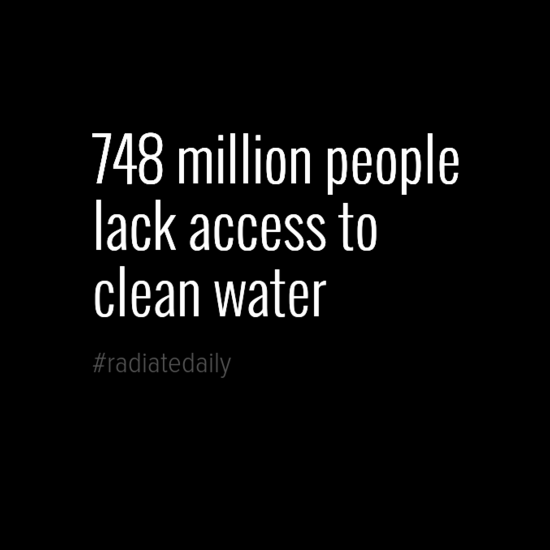 Written by contributing blogger, Sonia Sahota.
Sometimes we all get lost and fall into our weekly routines forgetting about the importance of appreciation and giving back to the community. I know I definitely have. I have been sucked into my zombie-like routine and have not awoken from it…until recently. I came across an organization that truly caught my eye. I have been reading each breath-taking story after story and now I want to be a part of this wonderful organization. Over the past two weeks, I have been following CharityWater.
Picture this, walking miles upon miles, spending hours of your day just to gather unsafe water for your families everyday needs. Imagine having to skip out on an education because you need to hike to the local river. What takes hours, should only take a second with a switch of the tap. No one should have to face this.
This organization has given tremendous amount of help by building wells that provide fresh clean and safe drinking water to those in need of various countries.
748 Million people lack access to safe water.
Thankfully, there are incredible solutions. Only $65 can help provide a biosand filter that brings fresh clean water to locals in countries like Cambodia.
I pledge to help donate and give back to this organization that does wonders for hundreds of families. I am very fortunate to have the time to spend with my family and giving back to CharityWater will allow other families in need to share more quality time as well. I am starting a Campaign called "Pay It Forward." My goal is to reach $1,000 that will go 100% directly towards water project costs, funding and long-lasting solutions. After the projects are completed, Charity: Water will send us GPS coordinates and photos of the exact communities we've helped.
Join the move. Bring a smile to every child's face that you help bring clean and safe water to. Everything counts – It just takes a leap to get there.
#radiatedaily