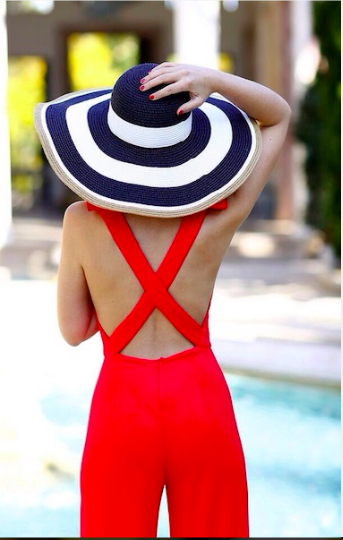 Written by blogging contributor, Sonia Sahota.
With Fourth of July creeping up right around the corner, the excitement is definitely building. Plans with friends and family (or framily) for some laid back times with hopefully some damn good food and relaxation. And perhaps some bubbly. Considering this long weekend is typically a time for photos and capturing memories, you can't help but think— What do I wear?! Yes, of course..red, white, and blue. Many of us tend to throw something together last minute or wear one single patriotic color. Instead of fretting about it and wondering if you can make an impression that's instagram-worthy, here are a few options to make your holiday at the beach, friend's house, or your backyard "instagood…"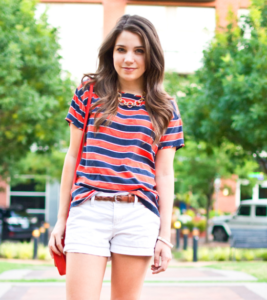 Keep it casual with a red and blue striped top with white shorts, skirt, or pants. If you love to go for a comfy outfit yet trendy, this gives you both options in one outfit. You can accessorize with bangles, bright necklaces and flats or loafers. You can also dress this outfit up with heels.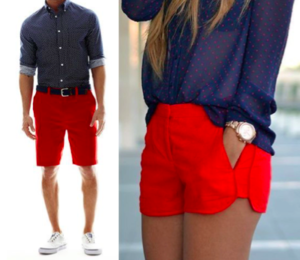 A patriotic outfit that is both classy and great for the summer. Pair a denim shirt or blue button down with red shorts. Add a belt for some extra flare. You can dress this outfit down with white sneakers or vans. Otherwise dress it up with a cute pair of heels like wedges.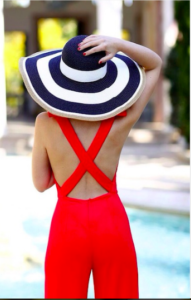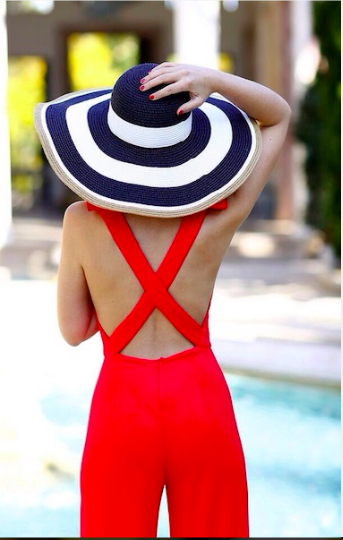 Want a chic look that has all eyes on you?! Then step out in a bright red dress, romper or my favorite..a jumpsuit. You can pair this lovely getup with a fun necklace, floppy hat or earrings. Wear a pair of nude heels or keep it comfy with sandals.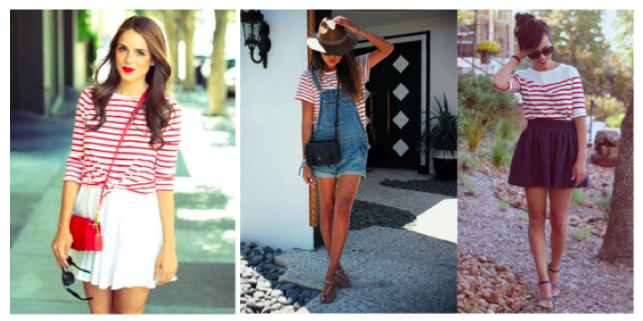 And then you realize you're going away, and need to pack light. No worries. How to wear a simple red and striped top three ways? Here you go! You can wear this cute top with a solid white skirt, shorts or pants. If you're a denim gal, pair this cute top with overalls. You can find these in your choice of white or denim. You can also tuck in this top with a high waisted navy blue skirt. Accessorizing this outfit is simple – just add a red lip, bright crossbody bag, sandals and ta-da! You have the perfect Fourth of July ensemble.
In the end, the outfit is just the frosting on the cake. It's about the moments that happen that aren't on camera. The moments where you see your nephew or niece and play catch with them. Or when you see a long lost friend and catch up over beverages on the beach. Or perhaps it's as simple as seeing the fireworks on TV and laying back. In the end, it's your moment and your memory. If you want to wear a red paper bag dress, hey – more power to you.
Share your favorite Fourth of July moments with #RadiateDaily.
Happy Fourth of July!
#radiatedaily
Psst…where to get it:
Stripes & White Shorts Women
Denim red shorts women
Denim red shorts guy