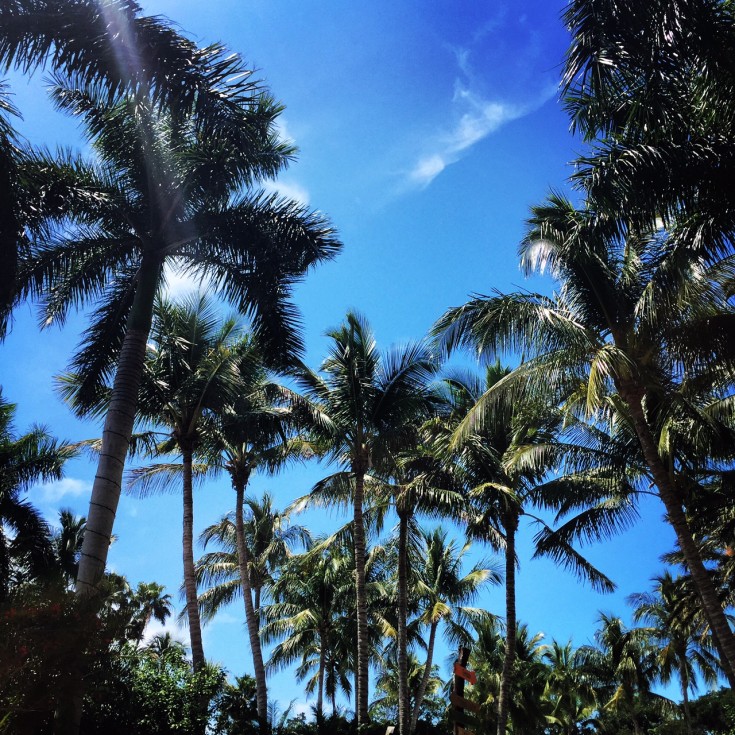 I am a firm believer that warm weather and sunshine is good for the soul. A few posts ago I told you all that I wasn't sure if I'd be able to sneak away to a warmer location for some good old fashioned, natural Vitamin D. Well, in true LV style, I made it happen. I may have worked most of the time- even pool side (also- shout out to United for having functioning WiFi), but I made it work, and I am thankful for doing so.
Here's what I was bopping my head to while I was soaking up the rays:
Turn Back Time- Radio Edit by Subfocus 
I love this song! It's great for a spin class, or pretending that you're at a bumpin' beach party while you're actually at the pool doing work and sipping on club soda with lime & mint. I don't wish that I could turn back time to this winter, though. While I had some great times, I am so glad that the frozen tundra-like weather is behind us.
Fresh Blood by Eels
I loved the Eels back in the 90s (remember Novacane for the Soul?), so I was pleasantly surprised to see that one of their songs from the new millennium made it as the opening song to the HBO mini-series The Jinx. Full disclosure, The Jinx- The Life and Deaths of Robert Durst- is truly weird, but I stumbled upon it while waiting for a new episode of Girls to come on. It was a like a train wreck I couldn't turn away from. I was also intrigued as Robert Durst was arrested (again) recently in New Orleans while the show was airing. If you end up watching this mini-series- you'll see that the opening song is totally fitting.
In The Meantime by Spacehog
Speaking of the 90s, In The Meantime was one of my favorite alt-rock songs from this decade. The chorus speaks of "lands of greens and skies of blue". Since it's finally spring, need I say more?
Younger- Kygo Remix by Seinabo Sey
"You ain't getting any younger…" Isn't that the truth? Make sure you live each day to the fullest, especially since the longer days of sunshine are with us for the time being.
Soaking up the warm sunshine and Vitamin D is just one of the many ways to #RadiateDaily.