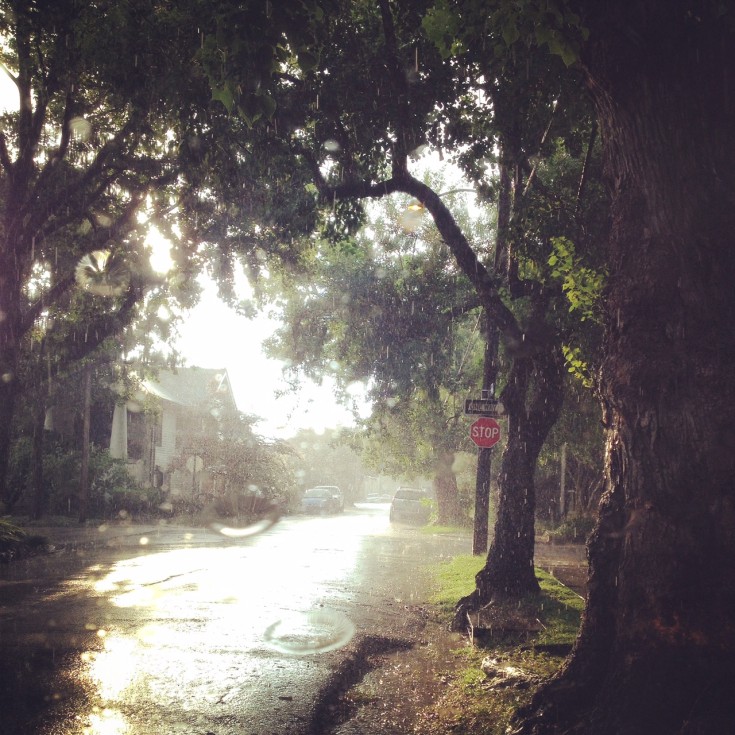 Because April showers are 100x better than snow…amiright?! Whether it is raining, sunny, or a mix of both, here's a new Radiate Daily playlist to help you shake off the winter PTSD–and maybe find a new favorite song while you're at it.
Ribs by Lorde
Lorde's album has obviously been out for quite some time now, but I've never listed to her album, Pure Heroine in full. Ribs is up there on one of my new favorite songs (at least for this week…you know I always have a new favorite!). I love the background music, and Lorde never fails to bring it with her mellow, honest vibes. I still can't get over that this girl is still a teenager!
I Got U by Duke Dumont
Shameless confession: I often listen to this song on repeat. If this track doesn't put a little pep in your step…I'm not sure what else will. Perhaps you'll be listening to this song on repeat soon, too.
She's Not Me by Jenny Lewis
I wasn't familiar with Jenny Lewis until I went riffling around in the top Coachella playlists on Spotify. Pretty solid find if you ask me! I definitely dig her guitar riffs.
On Top by Flume, T-Shirt
1. I can never get enough of Flume (anyone else going to their Boston show in June?)
and
2. Electronic & hip-hop is most always a great combo.
Discovering "new" and different music helps me #RadiateDaily. What keeps you moving?