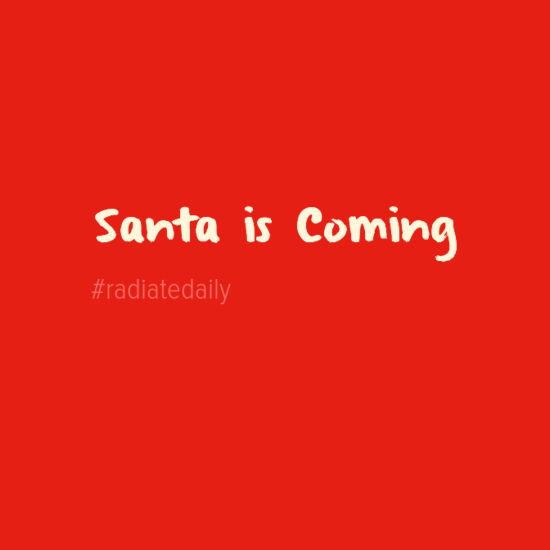 Written by contributing blogger, Daniela Forte.
Let me start by saying that I am not a shopper, by no means. In fact shopping is my least favorite thing to do, unless I absolutely have to. However, one tradition during the Thanksgiving holiday weekend that I have enjoyed for a number of years now with a friend of mine is Black Friday shopping.
My friend and I were often called crazy at times, but it was our way to welcome the holiday season. While many might sit comfortably on their couches shopping on ecommerce sites after eating a whole lot of turkey and stuffing, we geared up with a strong cup of coffee, sweat pants and our lists of those we wanted to buy for.
As the shopping malls began opening earlier and earlier each year, we were among the many that followed suit. For the last few years we joined those that started their Black Friday shopping at 12 midnight going strong until about 3 a.m. (Maybe we were a little crazy!) But it was one thing that we both enjoyed doing and kept up each year.
Now, don't think we started and finished on Black Friday, that definitely didn't happen, it was never our plan to, we simply just got started. Some years we were successful with our shopping endeavors and some years we weren't. That was totally fine with us; I think as I look back, it was simply for the experience of it all.
As I've written before, I am big believer in tradition, so I strongly suggest (especially during the holiday season) finding one. In the meantime while you search for ideas, here are some I thought might help you get started:
Black Friday Shopping: Yes, it is a little crazy, but it is a whole lot of fun. Grab a friend and join the other crazies and get to your nearest mall or shopping center and start that holiday shopping. Don't forget the extra shots of espresso in your coffee!
A Cookie Swap Party: Over the years I've heard friends and family members of mine join cookie swaps, whether it's with co-workers or friends. You basically make a certain amount of cookies of various kinds and attend a cookie swap party. There, you can each swap cookies and have an opportunity to try some you may not have made yourself.
Go See the Christmas Tree in New York City: If you happen to live in the Tri-State area, go see the tree. It will definitely get you into the holiday spirit. While you're there, go see the Radio City Music Hall Christmas Spectacular, the Rockettes are amazing dancers!
Cut Down Your Own Christmas Tree: Have you always bought your Christmas tree at a local tree stand? Start a new tradition and find a place where you can cut one down yourself. You will not only get into the holiday spirit, you will also feel proud of yourself. You cut a tree!
Have a Holiday Party: Whether it is an ugly holiday sweater party or a regular holiday party among friends, this tradition is something everyone in your life can look forward to for the holidays.
Wrap Gifts for Children in Need: I've done this a few times and it is such a nice thing to do during the holiday season. I connected with a local church in my city and got a few friends together and we wrapped gifts for two hours. Wrapping gifts usually isn't my favorite thing to do either, but for some reason it feels different when you are doing it in this capacity. What I loved about this was that my little contribution was making a difference for a child at Christmas.   Check out local churches and non-profit organizations to see if anyone is doing such an event where you live.
Go See Some Lights: When I was a kid my mother would take my brother and I and drive around my neighborhood and surrounding neighborhoods and go look at the Christmas lights on people's houses. As years went on we knew which house had the best lights and each year we would go see them, to see what they did differently or what stayed the same.  This is an easy tradition to start, you simply just have to get in your car and go.
What are your favorite holiday traditions?
#radiatedaily