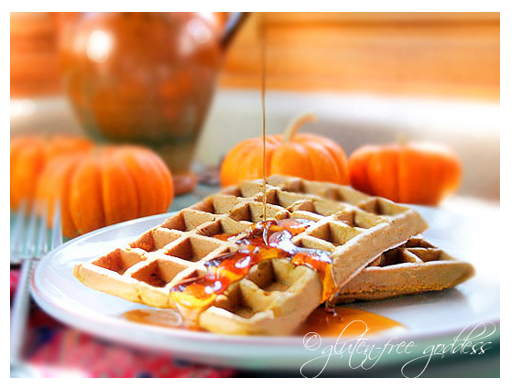 Written by blogging contributor, Sonia Sahota. 
It's that time of year again – when you take a stroll down main street.. passing local coffee shops, restaurants and boutiques and smell sweet apple-cinnamon pastries wafting through the air. Cider donuts, pumpkin everything and apple cobbler are the bits and pieces that make fall one of the best seasons! I have been putting aside more time every week to bake a few of these lovely festive treats. In the midst of all our crazy routines (work, school, travel, gym, meetings, more work, etc.) I wanted to step back and slow everything down. I am always on the go with a coffee in hand and my phone in the other. I've recently learned the joy that comes from baking! Baking is therapy. It is relaxing and so much fun to do on your own, with friends, family and loved ones. There is plenty of varieties to bake, which makes it a cheaper activity than others too. You do not have to spend much – as long as you pick a treat with less ingredients or one that you may have some of the basics for already. Each of your friends can bring a few ingredients to the table making this activity even less costly. Planning dates with friends to bake one night out of the week brings the whole gang together! – Sometimes a chill evening with baking therapy is all you need to de-stress from all the wonderful work you've been doing.
Here are five delicious options that can get you started!
Apple Cider Donuts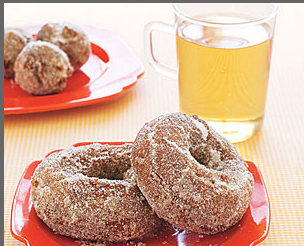 2 cups sugar
1 tablespoon plus 2 tsp. cinnamon
1 ½ cups apple cider
2 teaspoons baking powder
1 teaspoon salt
3 ½ cups all-purpose flour
4 tablespoons unsalted melted butter
2 large eggs plus 1 large egg yolk
6 cups vegetable oil, (for frying)
Pumpkin Pie Cupcakes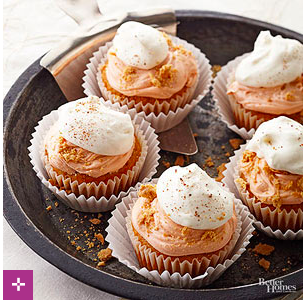 Ingredients – 1 Whipped cream frosting or purchased whipped white frosting
½ teaspoon ground cinnamon
Orange food coloring
Crushed graham crackers
1 recipe pumpkin cupcakes or 12 pre-made cupcakes
Vegan Apple Cinnamon Oatmeal Cookies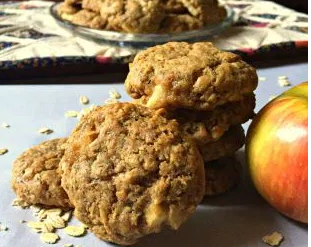 Ingredients – 1 ½ cups brown rice flour
2/3 cups tapioca starch
1 tsp Xanthan Gum
1 ½ cup oats
1 tsp Baking Soda
½ tsp Cinnamon
pinch of Cardamom
1 ½ cup coconut palm sugar
¾ coconut oil
2 tsp vanilla extract
1 tsp almond extract
2 tsbp flaxseed mixed with 5 tbsp water (you can use 2 eggs instead for non-vegan)
1 cup chopped apple (or 2 small apples)
Maple, Apple, and Date Fruit Crisps!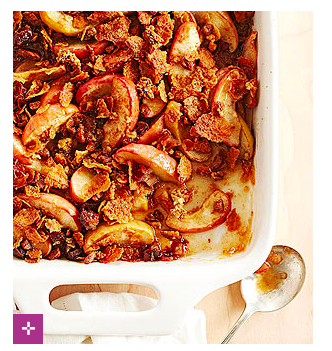 Ingredients – 1 tablespoon all-purpose flour
½ teaspoon apple pie spice
6 cups sliced, peeled cooking applies – 6 medium sized
½ cup snipped pitted whole dates
¼ cup maple syrup
¾ cup whole grain cereal flakes with multigrain clusters and crunchy pecan
1 ½ tablespoons melted butter
vanilla low-fat yogurt – optional
Gluten-free Pumpkin waffles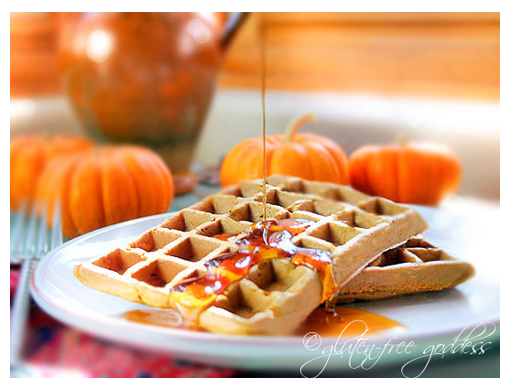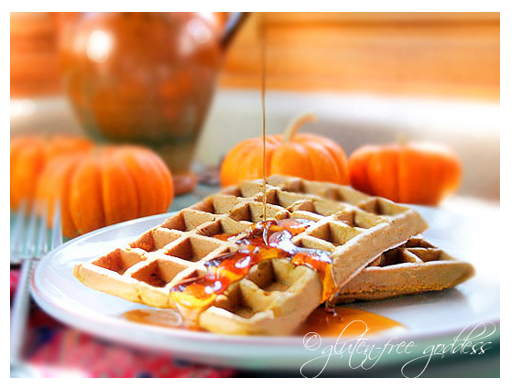 Ingredients – 1 cup sorghum flour or certified fluten-free oat flour
1 cup organic buckwheat flour
1/3 cup millet flour
1/3 cup tapioca starch (adds crispness)
1 teaspoon baking soda
2 teaspoons baking powder
½ to 1 teaspoon salt
1 teaspoon xanthan gum
1 teaspoon cinnamon
½ teaspoon nutmeg
Show everyone your sweet baking skills this Fall! Tweet or Instagram a photo of what you decide to whip up with the hashtag #RadiateDaily
Image and recipe sources:
Gluten Free Goddess, Better Homes and Gardens, Mattiespantry, My Recipes