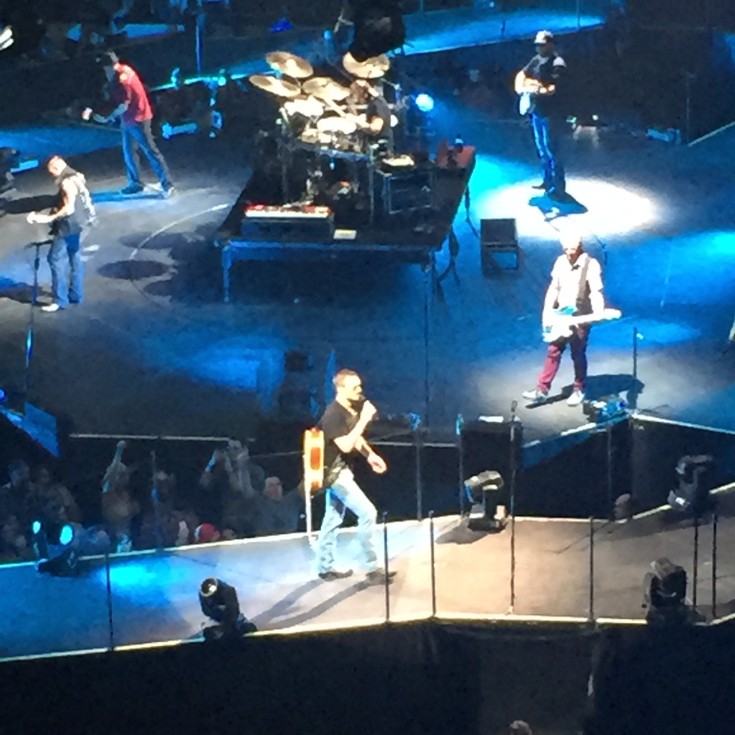 Okay- so before you go all, "I don't like country music" and stop reading this post, hear me out. I am a newer fan to country, mostly due to the fact that its what my boyfriend mainly listens to when we're out and about for a drive. I've gone to a few country music concerts, too. Who doesn't like live music?
Last week we went with a whole crew of family and friends to see Eric Church perform live at the Garden. I was convinced that I only knew a few songs, but was up for a good time with the crew (especially since I conveniently had the next day off of work). Not only did I know way more than a few songs, I was pleasantly surprised at by how great of a performer Eric Church is! I mean the show was fantastic- whether you dig country or not. I always love to see a performer genuinely enjoying their time on stage in front of a big crowd, or the most intimate venue. Eric Church is the real deal.
So, in honor of going country last week- here's the latest Radiate Daily playlist for your listening pleasure. After all, country music is the perfect pairing with the summer air and a cold beer.
Here are a few of my current country faves:
Springsteen by Eric Church
Don't It by Billy Currington 
Get Your Shine On by Florida Georgia Line
Leave The Night On by Sam Hunt
Jump Right In by Zac Brown Band