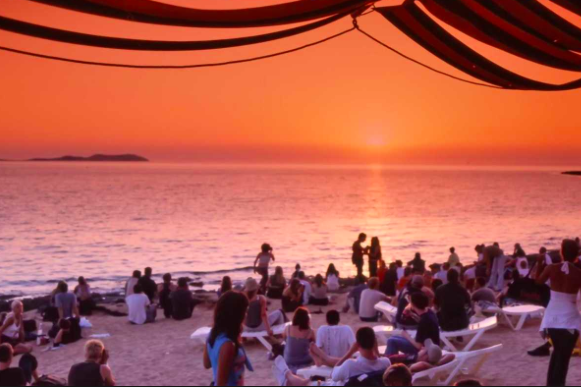 Spring is coming- I feel it! Here's a new playlist to reel in those warm sunny vibes that are coming our way soon.
Zimbabwe- Flume Remix by New Navy
This song is a dream to me. It's the exact song I'd want to hear while watching the sun go down on an exotic beach with a refreshing bev in hand. Clearly I'm itching to go on another adventure to a foreign destination, but for the time being I'll feel the wanderlust through this song.
Gunshot by Lykki Li
Okay,  I fully admit this this song starts out a tad bit mellow. I enjoy Lykki Li, but wasn't so sure about this song when I first heard it…and then the chorus comes in. Bang- just like a gunshot. Clearly this is a down-and-out love song, but I think this is something we all can relate to, not just about love, but in life, too.
Rollin' On by Royal Tongues
Rollin' onto spring and summer- that's what this upbeat track resonates for me! Enjoy this fun song while walking down a sunny Newbury Street with the birds chirping and snow melting around you.
Still Chasing Nothing – Radio Edit by Kid Astray
Is it convertible, sunroof, and patio season yet? Enough said. I guess you're probably sensing a theme with me by now…
Wicked Games- Radio Edit by Parra for Cuva, Anna Naklab
Remember singer Chris Isaak from the 80s/90s and his sultry song, Wicked Games? Maybe the title doesn't ring a bell, but the chorus which includes, "I wanna fall in love with you…" might. This is a great downtempo house remake by this German DJ.
I can't wait to #RadiateDaily in the warm spring sunshine soon!