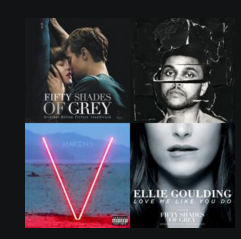 When you're ready to ring in a new year, and make it awesome, you need a playlist to go along. The 1st may be gone, but this playlist will rock hard anyway.
And the best part, it's got some of the best of 2015 to carry us through 2016.
From Weeknd to Fall Out Boy to Passion Pit to Ellie Goulding and Maroon 5, you're ready for any pick me up, workout, or just plain dancing your butt off in your apartment.
Lets do this 2016.
#radiatedaily