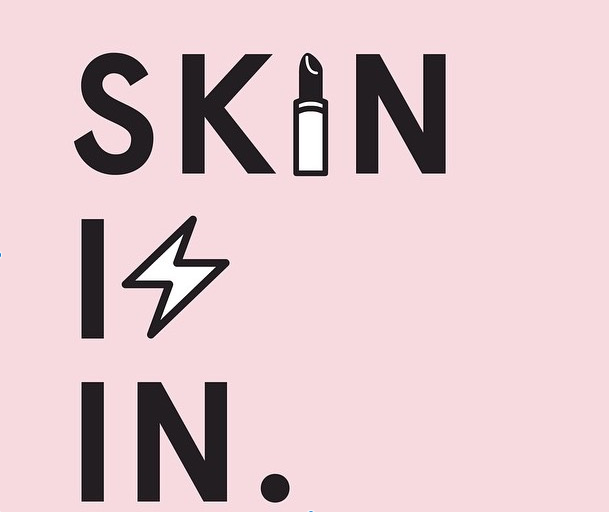 Guest post by Suruchi Bhatia. Read more on Suruchi below. 
Ahhhh, the joys of makeup! It is every woman's daily opportunity to channel her inner creativity and express her artistic side. Your face is your canvas and every product your palette. You can reinvent who you are with just a swipe of a brush. Feeling feisty? Try a red lip. Feeling demure? Try bare eyes. The options are endless. I, myself, am a self-proclaimed makeup junkie. I love it. I live it. I want to try everything. Experimenting with makeup is my way of reliving the fun of Chemistry lab in school.
This was perfect in my younger years and throughout my 20s. However, as I enter my 30s, I have come to an earth shattering realization, my mother was right! You cannot cover your face with makeup and hide what is going on underneath forever. Shocking! This discovery is how I launched my own skin journey. At first, I was incredibly frustrated. There is that moment where you need to come to terms with getting older and then the aggravation of what to do next. You can walk into virtually any store and find product after product promising you the results you think you might want. Do you want firmer skin? Do you need firmer skin? Are those wrinkles? Am I just tired? GAHHH. It can be so overwhelming. Trust me, you are not alone.
So, where to start? Step 1, unfortunately, is your diet. As a girl who eats pizza for breakfast, this is devastating. Do not panic. You can still have pizza for breakfast. Just add a few veggies like carrots and broccoli, a multivitamin, a hair, skin, and nail supplement (I'll tell you about my favorite in a moment), and a glass of milk to your day. Milk, is amazing for your skin. It keeps you fair and even. Not to mention that it also has this cool side effect of building up your bones. My favorite hair, skin, and nail supplement is by Nature's Bounty and contains the ever-awesome B-complex, Biotin. They are available at your local Target and are delicious strawberry flavored gummies ( http://bit.ly/1AhmlrG ). I noticed an improvement about a week after I started taking them.
Step 2 – Cleanse your skin. You will find fancy face washes all over. I use and recommend Cetaphil and it also is available at your local Target (http://bit.ly/1C9siJH ). It is a neutral and gentle daily cleanser. Dermatologists ACTUALLY recommend this in their offices. Now the fun part! My Sephora top 3 skin treat products–
Step 3- Nourish your skin. Your skin needs hydration. Oil of Olay Active Hydrating lotion does exactly this (http://bit.ly/1Btx7zr ). Fancy night cream? Not necessary. Step into Whole Foods and get a small container of coconut oil. Slather your face with it 15 minutes before bed. Voila, you will wake up with hydrated skin (http://bit.ly/14CljO7 )! Want to splurge? Try Josie Maran Argan Oil. It feels amazing and absorbs quicker than you can say, "midnight snack." You will not regret it (http://seph.me/1biOi6M )!
I hope this advice helps you radiate daily and sets you up with a great canvas for your next makeup adventure! I would love to hear how you #RadiateDaily, please share below!
Image sources: Glossier, Suruchi Bhatia
This post was written by guest blogger: Suruchi Bhatia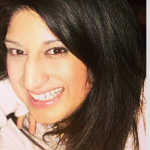 Suruchi Bhatia is a Midwestern girl transplanted to beautiful Boston. She describes herself as a healthcare professional with a penchant for fashion. Her career passions include hospital financial and operations management. When she is not crunching numbers, you can find her musing about clothes, makeup, and anything blush pink. She loves coffee and adventuring to new restaurants. You can usually spot her in a Starbucks huddled over her iPhone… wait, that's everyone these days!