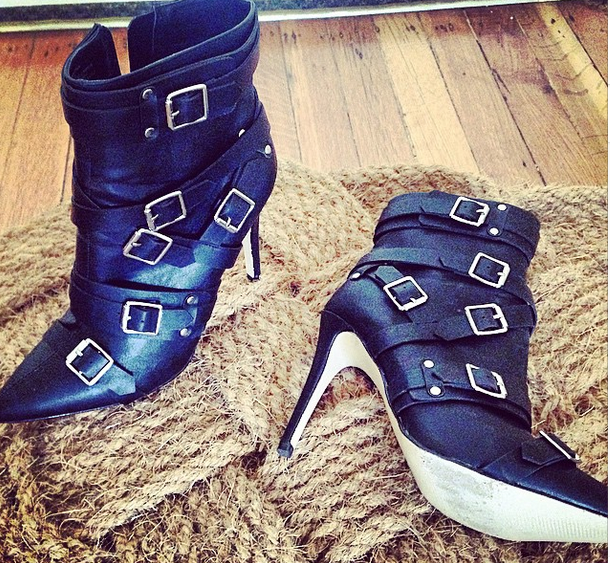 It's so easy to wear what we feel comfortable in, what we have in the front of our closets, what we know looks good, and doesn't require a lot of effort to think through. Why would we step away from that? It's so easy!
I have a few reasons why…
Trying a new outfit allows you to try on a new version of yourself
It allows you to be creative
A new color could change the way you're looked at
People will notice – and most likely in a positive way
It keeps people guessing; who wants to be predictable?
It allows courage to break through
It doesn't mean you have to change your style or be a whole new you. It just means taking a twist or turn to see what other parts of you there are. For example, when I wore leather pants for the first time, I felt a little extra sassy but also ultra self conscious. I thought "who am I" to pull these off? Do my thighs look big? Will people laugh at me?
The truth is, some people did judge me. Some people still judge me. I step out of my comfort zone every day when I post pictures of my outfits on  instagram.  Some people laugh behind my back at my constant posts, some people say it to my face. Yes it's frustrating at times, when I try new things and some people disagree on what looks good. But I'm stepping out of my comfort zone, trying on a new form of bravery, and allowing myself to discover new sides to my style and personality each time. It's a form of expression for me, and it can be for you too.
My biggest tips:
It's ok to be self conscious, just don't let it consume you
Try little steps of bravery first and work your way up
Understand some people will judge you; but most people who are judging you or looking down at you or making fun of you – are really insecure about themselves – so screw it. who cares.
Have some fun and try some bold fun colors. Especially this spring and summer!
How do you #radiatedaily?
This post was originally written for:  http://fashiontipsforyou.com