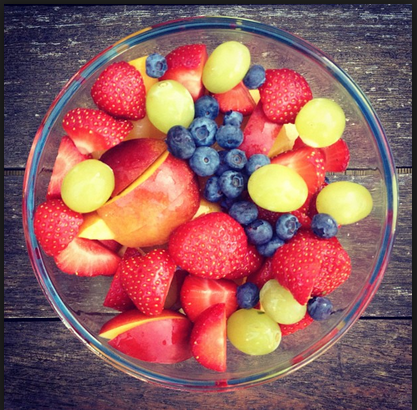 Nutrition can be a battle for some, and definitely has been for me. But mainly because: I LOVE food. I love bread, butter, cheese, seafood, steak, mashed potatoes, pumpkin pie, you name, I probably love it. And when it comes to desserts, oh my. I would be a happy woman with a chef cooking me dessert every evening. But would I really? Probably not. I'd be much happier if I had one cooking me amazing paleo dishes every morning, afternoon and evening.
It's tough that the most expensive food is the healthiest. And it's even tougher to find the time to cook well for yourself each week. But when I do find the time, I feel 10x better about my health and myself. And in turn I have more confidence in myself too. I feel like my clothes fit better, my skin glows, my hair is shinier, and overall when I walk down the street, I just feel better.
So how can I keep that going? That's the tough part and I'm definitely still working on it. But as of lately, here's how it's been easier for me to be paleo regularly, eat less crap, and feel amazing more often:
Shop at Trader Joes (or Instacart when I'm in a rush) for my weekly groceries where I can snag some fresh vegetables, some easy to make meals, and more. My favorite are the pre-cut stir fry vegetables. May cost a dollar or two more, but saves me time and energy in the long run.
Sunday Night – when I'm cooking myself dinner, I make enough for 2-3 more servings. I immediately prepare those servings in containers so I can grab and go Mon – Wed that week.
Tue or Wed Night – I repeat Sunday night's ritual so I have something different and fun for Thurs and Fri at work.
Feeling lazy or tired of the food I prepped – I stop at Sweetgreen or B.Good for a salad because the salad is seriously large enough to keep you full.
Feeling like I want to eat everything under the sun – I let myself have one thing I really want. If it's cheese or chocolate. No big deal. Better to let myself have what I want than binge eat too much.
 Of course nothing goes according to plan every week but overall it helps me be better about what I put in my body. And in turn it helps me sleep better and have more energy for the work day.
How do you #radiatedaily ?
Image Source: Anton's Diary