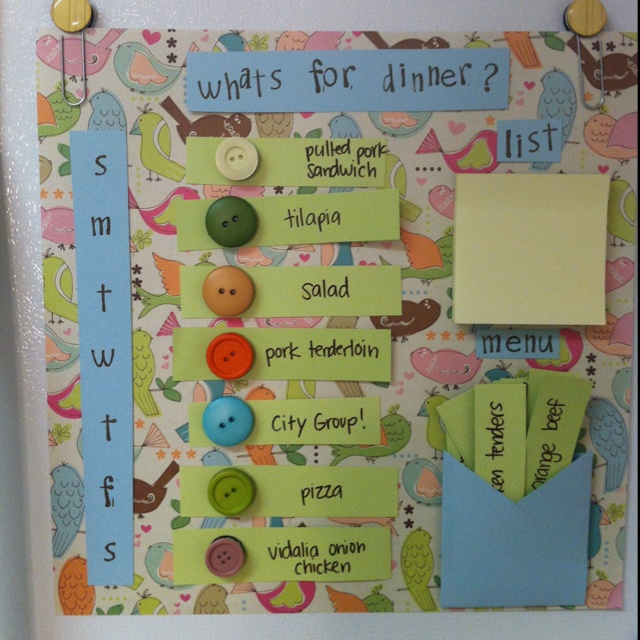 Written by Contributing Blogger, Audrea Laffely 
Have you ever gotten home after a long day, opened the fridge and stared longingly into it, hoping that some pre-made meal would jump out at you? I used to do this a lot, or go out and buy takeout, until I started making a weekly menu. The benefits since doing this have been HUGE. I save tons of money, eat a lot healthier and I try so many new, exciting recipes. I no longer dread going home to try and figure out what I'm going to make for dinner, or worry about what is going to be for lunch.
One of the most important parts of the meal planning is picking out the dishes, and planning how I can use the least amount of ingredients to last the farthest. Since there are only two of us in the house, I also plan dishes that can be split and freeze for later to make meal planning/prep easier in the coming weeks. I've spent many years stockpiling cookbooks, pinning recipes, reading blogs like Love & Lemons and Jamie Oliver's, and collecting mags that focus on healthy food that is in-season and delicious. These are my main reference materials. And I often like to reference this site to see what is local and freshest. It's also important to have some go-to's that you can plan to make if you are stuck. I have many favorite recipes that I return to every week, like eggplant pasta, any type of tacos, Health bowls and parchment paper steamed fish. Having a bunch of recipes to turn to makes the process of menu planning a lot less intimating, and saves me time pulling it together.
As I'm planning, I look ahead at the household schedule for the week, figuring out what dinners and lunches we need, and how much we have going on. When I'm really busy, a week of meals may well be more about assembly (precooked grain, plus lentils, plus veggies) or reheating something from the freezer. Knowing how much work I can put into cooking on any given week is all part of good planning. I also like to do a thorough review of what I already have. Reviewing the contents of the fridge, freezer and pantry are a big piece of what goes into the overall planning on top of what I'm really craving.
To get organized, I use a Trello board to make a list of everything I need for the week. There are also a TON of food shopping apps that you can utilize to help save you time and money. And another great tool I use is a meal planning calendar. I fill out my weekly dry erase calendar, which was my favorite Christmas present (nerd alert), and then stick it on my fridge to help remind me. But there are also a ton of cute paper meal planners you can use.
From there, I am ready to shop. Depending on what I need and how much, I'll pick where I need to shop. If it is a big stock up week, I'll head to the local Market Basket (yes, I'm from New England) and shop all the deals. If it is a medium week, I'll head over to Wegmans or a Stop and Shop. And if I only need a few things, then I'll think about a more expensive store like (gasp!) Whole Foods. When I can, I also split up what I can buy at the local farmers market to help support local and eat closer to home. The biggest key for me is sticking to the list and buying only what is on the list. No impulse buys!
When I explain my devotion to meal planning, I often hear that the process sounds overwhelming. While it may sound a bit daunting, once you get into the swing of things it will become habit, and the 30 minutes it takes makes the rest of your week so much better. Knowing what we are having throughout the week causes less stress, helps us stay on budget and makes sure we stick to healthy food choices. And remember, you can always "treat yo self" and buy takeout on a whim.
Bon Appetit!
#radiatedaily