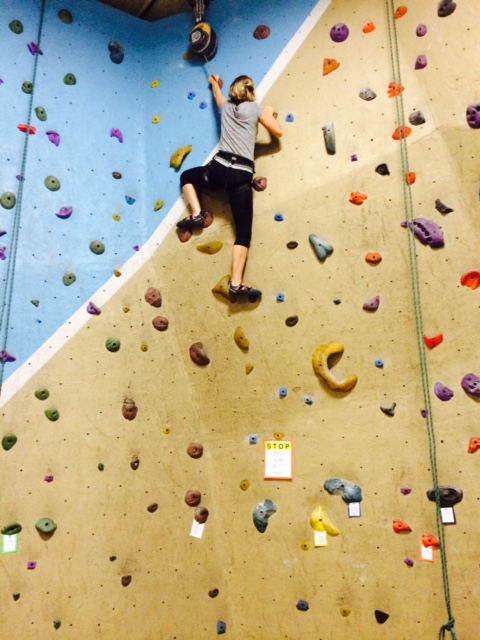 This post was written by blogger, Audrea.
Over the past two years I've been trying to find new ways to challenge my limits, realize how strong I am and push myself to achieve things that felt out of reach. I've been on a quest to create the best version of myself through weekly, monthly and quarterly goal setting. Setting goals is so important and holds me accountable to myself. By setting goals, you give yourself something to strive for and something that makes you a better version of yourself.
I set weekly, monthly and quarterly goals for different reasons. I've found that setting weekly goals allows me to see results quickly, while monthly and quarterly goals allow me to set larger goals that need to be broken into pieces.
Here are some examples of my current goals:
This week my goal is to sleep more. Last week was crazy and I got away from my normal 7-8 hours of sleep. This week I climbing into the sheets at 9pm in hopes of getting back to my regular sleep cycle.
This month I'm pulling together a budget to follow starting in June and I have set up a new email system to help me manage email better.
This quarter (May to August) I'm training for a 120 mile bike ride (Harbor to the Bay) to help raise AIDS/HIV awareness and I'm finally buying a surfboard to hit the waves at least once a week.
But what happens when you fall behind on your goals or take a quick side step? Don't get discouraged. Creating the best version of yourself isn't easy… if it was, then everyone would do it. Just apologize to yourself, shake it off and get back on the track. Go easy on yourself and remember that you made the goals for a reason. I like to keep an image of my goals (vision board style) on my phone as a screensaver to constantly remind me what I am striving for.
In the words of Judy Garland, "Always be a first-rate version of yourself, instead of a second-rate version of somebody else." So get out there, make some goals, and crush them!