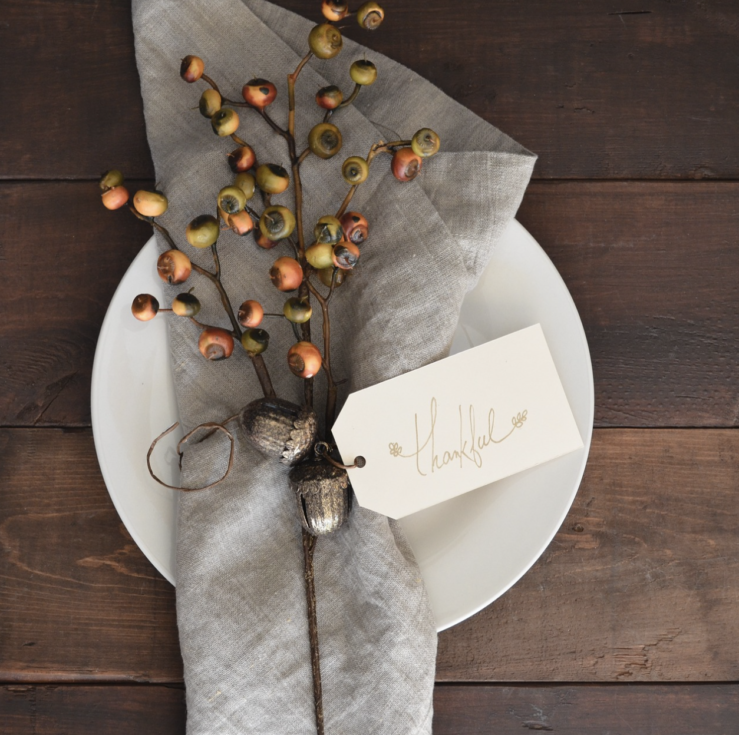 Being thankful isn't just for the Thanksgiving holiday…it's a constant state of being. The holidays have a tendency to stir up more emotions, and give us a sense of family and love, more times than the rest of the year. But should it? Yes, the holiday movies like Love Actually, Home Alone, and even Elf provide comfort and laughs, and make us feel a little closer to the ones we love, but what about in the middle of March when it's winter, and there are no holidays?
Here are a few ways you can practice being thankful year round (at least a few ways, I'm trying to):
Visit – Finding time to spend with the ones we love. Make an evening or weekend to visit family and friends, just because.
Send cards – Birthdays are a good excuse, but so are random cards to show you remember them. Nowadays you can find some great novelty cards with jokes that may remind you of your sibling or cousin and the inside jokes the two of you have.
Speak up – Once in a while (no stage 5 clinger business here), just allow the ones you are about to know you appreciate them. It can be as simple as saying, hey thanks for dinner, I had a great time.
Listen – When your friend is speaking to you about something going on in their lives, actively listen. Don't just listen to respond with what you want to say or talk about. Think through what they're going through and what they may need at this point in time. It could be silence, it could be advice, or it could just be a little support.
Give – Think through how your friend or family member appreciates receiving love. Perhaps it's through touch, acknowledgement, or gifts. If it's gifts, perhaps you take the time to make or find something (can be small) that would show them you've been thinking of them. Example – a playlist to go with their fitness routine or a mug with a fun quote because it reminded you of their humor.
In the end, it doesn't take much to show a little extra thankfulness throughout the year. How will you be more thankful this year?
#radiatedaily