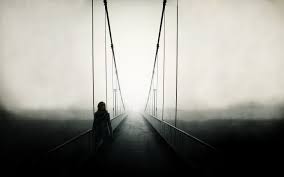 Written by contributing blogger, Daniela Forte. 
This will probably be the heaviest post I will ever have to write for Radiate Daily.  Recently, a friend of mine decided to end his life.  While I won't go into details as to why he chose to do this, I will tell you a little about him from what I know in the short time I knew him.
I met him through a close friend of mine, and I instantly knew he was a wonderful soul.  He was loyal and trustworthy and was always there for my friend and others around him.  He had an infectious laughter that if you looked closely, you could see how happy he truly was to be in the presence of those he cared for.  He loved spending time with my friend, working on cars, and spending time on the boat he had and with his dog Hunter.  Right now and probably forever, he deserves to be honored in every which way a person should be honored.
Since this happened, I have had so many thoughts go through my mind.  And I knew I had to write something to not only to honor him but in hopes to help others dealing with this type of loss.
Here are some potential ways to help those in your life (even someone in passing) who could be dealing with a hard time, and how to handle a tragic loss of someone close to you:
Be Kind: We don't know what is going on in a person's life, what kind of day they're having or what they are dealing with.  So it is so absolutely important to be kind.  If nothing else, do this.  Smile at a stranger; never take anyone or anything for granted and treat those around you with respect and love.
Never Judge:  You never know what someone is going through, and while some things may seem trivial, judging it is never the answer. Not listening to it, is never the answer.  Sometimes what we think about most is beyond our control and beyond the understanding to others, so it's important to never judge what you hear and see.   Just be there, be a family member, be a friend.
Just Love: Whether or not there is someone in your life struggling with depression or not, just show them love.  Show them how much your appreciate their presence in your life, how much they mean to you and how much they are loved and need. Spread the love to all of those close to you.
If You Are The One Grieving: Know that none of this is your fault, the decisions people make whether it is as drastic as suicide or not are no reflection of what you did or didn't do.  Don't allow guilt to fill your mind about what could have been done differently.   You are only human. Allow yourself to go through the grieving process and remember the person you lost with love.  Honor that person as time goes on and keep the love alive in your heart and they will always be with you.
This post is for my friend Mike and so many others out there struggling with depression and the trials and tribulations of everyday life. I send everyone reading this radiating love and light.
If you or someone you know are battling depression with suicidal thoughts, contact the National Suicide Prevention Hotline at 1-800-273-8255 or visit www. http://www.suicidepreventionlifeline.org/
#radiatedaily
image source: wallpaperup.com