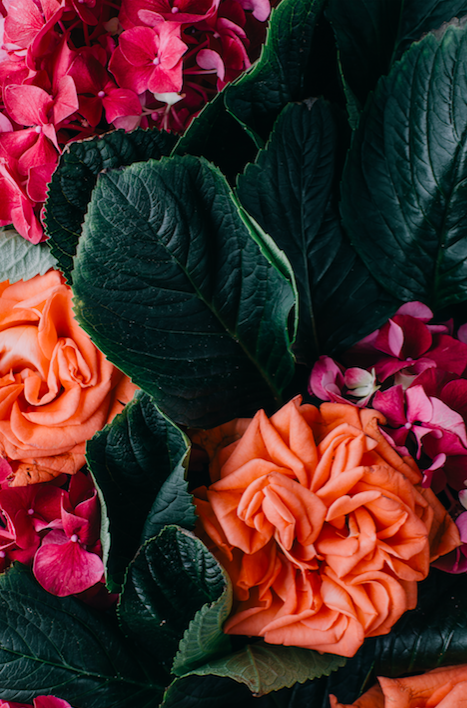 Written by contributing blogger, Daniela Forte. 
Valentine's Day isn't just a holiday for lovers, but it's a holiday for so many of us to love ourselves too. We've read it many times about how the longest and biggest commitment we can have in our lives is the one we have with ourselves.
It is so true.
Lately this has been on my mind a lot, because I am on a personal journey to happiness, but in order to find happiness outwardly, I realized I have to look within. I can't say this is easy, because it has meant I have to think about myself, and I have always put myself last, and everyone else first. However, I have been through too much to keep going down this road.
Every Valentine's Day I always have focused on the fact of not having someone who loves me, or being alone, but honestly, what about the love I have for myself? This is worth celebrating too!
Without loving yourself you won't cultivate the right relationships you want and I'm talking about all kinds of relationships, because every person who is in your life on a consistent basis is a relationship. You'll accept basically anything people give you, because you won't realize you deserve more.
Without loving yourself, you will make choices that aren't healthy. Without valuing yourself, you won't be able to value those who care about you in your life; you will create self-destructive behaviors that can only hurt you and those around you.
Without loving yourself you won't do the proper care and repair that needs to be done in order to move forward in your life. You will remain stagnant and unhappy, without really knowing why. You will make the same mistakes again and again, because you won't know better.
These are just some examples, there are plenty more I assure you. So what can you do to love yourself? Well I am here to tell you! But first, let me preface it by saying that starting the journey of loving yourself; will not be easy, no way at all.
Loving yourself will be a daily exercise; it will be something you have to keep at, something that isn't going to come to you overnight. But once you get the hang of it, you will definitely reap the rewards.
So to love yourself…
Spend Time with Yourself and Like it: Most of the time we think we are happiest spending time with those we are close to, and that is true. But you must be comfortable being alone too. Spending time with yourself is vital; just like you would learn about others, learn about yourself. What do you like and don't like, what brings you peace? What makes you feel good and what doesn't? It is important to do what makes you happy. Whatever that is.
Take Care of Your Health: Life is short as it is, so taking care of your health is important. We get this one body so it is important to cherish it. Exercise, drink enough water, eat healthy, take deep breaths when things get a bit chaotic.
Let Go of Toxic People: This is the hardest part about loving yourself. We never want to let people go, but sometimes we must for our own health and wellbeing. This could be anyone, your boyfriend, your best friend and even a family member.
Set Boundaries and Stand Up For Yourself: Set boundaries with the people in your life and speak up while you're at it. Don't let anyone make you feel inadequate or unworthy. Don't allow anyone make you feel they can treat you badly. You are worth so much more than that. Take a break from people if you have to, it is okay to do that.
Spend Time with Those That Love You: Spending time with those that celebrate and love you is the best thing you can do for yourself. Surround yourself who celebrate your successes and achievements, who believe in you. Surround yourself with people who respect you and love you for all that you are.
Get Creative: Do you like to write? Enjoy painting? Always wanted to sing? Do it. Why not? On my birthday in January, I went to a karaoke bar and for the first time since I was a child, I got up in front of people and sang. I figured who cares, I have always enjoyed this but I was always too afraid to do so. I had the best time! Do something creative that you will enjoy doing.
#radiatedaily