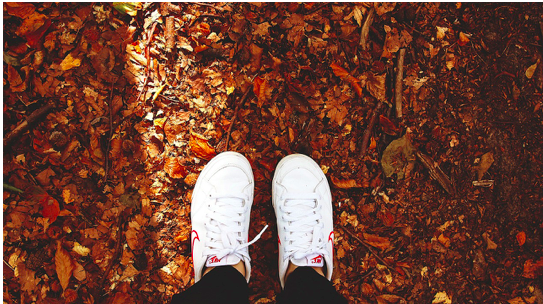 Written by blog contributor, Tammy Luksich
Just because summer is over, that doesn't mean you should stop exercising outside. In fact, autumn is among one of the best times of year to get outside and get active; the leaves are changing and the temperature is cooler, perfect for an evening stroll. Don't let the transitioning of the seasons get you down. Get motivated to stay fit with these quick tips:
Find a workout buddy. Falling back in the time change shouldn't constitute falling back on your fitness goals. Identify a workout partner that is willing to help you smash your fitness goal and hold you accountable. Workout groups are a great way to push through the days when sleeping in or grabbing a cocktail sound much more appealing than working out. Stay the course and keep each other on the same path. Hard work always pays off.
Steer clear of Halloween candy. Like any other sugary substance, candy corn and cinnamon bears reverse the benefits of working out. In fact, the sugar industry has been downplaying the negative effects between sugar and heart disease since the 60s. Read the recent article unveiling sugar's dirty little secrets. Substitute the candy with a slow digestive carb such as yams, wild rice, beans, or some fruit. Although these foods might not taste as gratifying, your intestines will be much more willing to help you recover after a hard workout. Also, make sure you're hydrating. Adding cucumber or lemon to your water can help your evening runs feel refreshing, without sacrificing your energy level.
Safety first. If you choose to run after hours, equip yourself with the necessities to stay safe. Two things I always make sure of when running/working out after dark:
Here are some affordable pepper sprays and self-defense key chains you should consider purchasing.
If you must run with music, leave one ear bud out or abandon both ear buds and leave the music playing so you can hear it, while remaining spatially aware of your surroundings.
Fall is a fun time of year. Make the most of it. Add some pumpkin spice to your coffee, grab an orange sweater and your pal and enjoy the great outdoors. There are so many reasons to remain active and motivated this fall, take advantage of the season and relish in it!
#radiatedaily
image source: pixabay