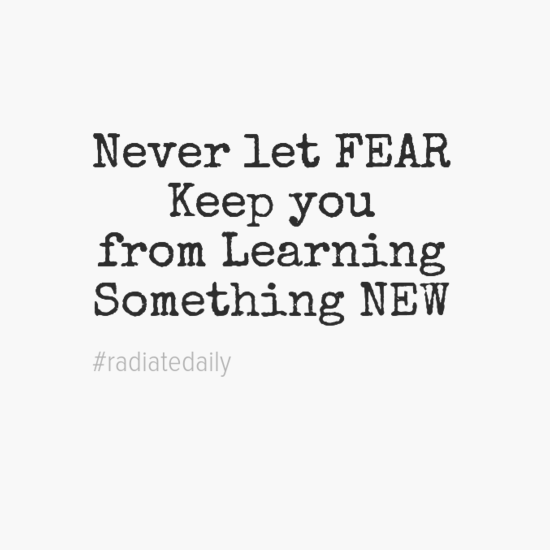 Written by Contributor, Daniela Forte.
With everyone going back to school, it's hard not to catch the classroom fever, especially if you have been out of school for a number of years now like I have. Lately, and I can't figure out why, I've had this urge to be back in a classroom, learning something, doing something different. I have this urge to meet new people and be in this type of setting again.
I decided that next month I might take an Italian class. I don't really need to learn Italian, while my pronunciation isn't the best; I understand the language pretty well. My real motive is so I can meet new people. While I love all the people in my life right now, I want to meet new people, make new friends, and get a change of pace or scenery.
The biggest hassle with taking a class is finding the time. There is an adult education program in the city I live in, which offer classes on all sorts of subjects from language classes to meditation and dance.
It's typically two nights a week, and ends the beginning of December. For some reason I feel I must do this — it keeps gnawing at me since the day I got the program guide in the mail.  What has stopped me from jumping in right away is fear. It's the fear of trying something new and something different and getting out of my comfort zone.
We've all been there right? But it's these types of moments when you are the most scared that end up being some of the best decisions of you life, even if its only an Italian class, like in my case.
The very least I can tell you all that are reading this, is to try. Try to do something new, like taking a class in something you might enjoy or have been wanting to learn more about. Challenge yourself. It may be scary and difficult, but it might be worth it. If you're thinking of taking a class and honestly have no idea what to take a class in, here are some ideas:
Language Class: Always wanted to learn French or want to brush up on your Spanish from your days in high school? Look to see if your town or city offers adult education classes you can take. If not, check out any community colleges and see what they have to offer.
Meditation Class: Boy, do we all need a chance to relax. The biggest challenge most people face (including me, most definitely) is quieting our minds. You may need a little help. Check out any local yoga studios or any local programs that offer basics in meditation.
Cooking Class: A friend of mine and I had decided a few months ago that for our birthdays we would do something neither of us have ever done in lieu of presents to one another. I thought we should take a cooking class in New York City where we could make stuff like pasta or homemade cheese. Foods that you wouldn't typically make everyday, but foods that you can say you have tried and succeeded at making just once. While my friend and I haven't carved out time in our busy schedules to do this, it's a great idea for a birthday gift among friends.
Knitting Class: Knitting isn't just for your grandmother anymore. Over the last several years, it has become widely popular among us millennials, especially those of us that enjoy items that are hand-made rather than mass-produced items. Get some of your girls together for a night of rose (or white, or red), yarn and some needles and get started!
Painting Class:  Here in Connecticut (and other big cities) painting and drinking beer/wine has become a trend. It's a perfect date night or girls night out – even a fun celebratory activity. Afraid you'll not be able to keep up? The instructors are great at ensuring everyone's painting is worth showing off. With a drink in hand, too!
This list of classes could go on, there are exercise classes, yoga classes and dance classes you can take for just the fun of it and just doing something that you haven't done before. Try it and see what happens! You just never know.
How do you #radiatedaily?