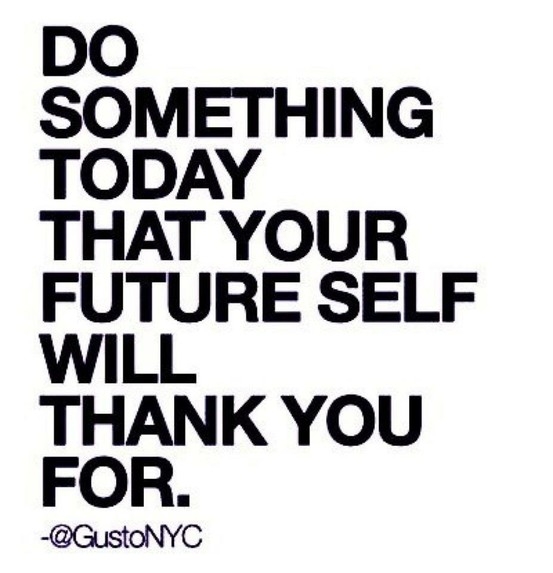 Written by contributing blogger, Audrea Laffely. 
Our days are busy. We have demanding jobs, children and families that need our support, friends that we want to see and a million other responsibilities that pop up and fill our days. After spending so much time with all the to-dos, it's sometimes hard to find the motivation to focus inward. But investing time in yourself is so important. When you invest in yourself it can lead to improved relationships, promotions at work, better health, and so much more. There are many ways to do this, and I've outlined a few of the most prevalent that arose during my research for this post.
Always be learning: I read this article a few years ago about how great leaders are full-time learners, and I couldn't agree more. Look for opportunities to take continuing ed classes, attend webinars and lectures, read constantly, listen to podcasts and always be looking for opportunities to expand your mind.
Utilize your strengths: We all have different strengths. That's what makes us who we are. By playing up and harnessing those strengths we can really tap into something special. Right now I'm listening to Dorie Clark's great book Reinventing You, which is all about accessing your unique strengths and making sure people see you as a strong contributor. So far it's a pretty great book. I attended a workshop a few months ago and took the VIA Survey of Character Strengths. It ranks 24 strengths in order of highest to lowest. The top five are the ones to pay attention to and find ways to use more. If you are looking for a quick way to find your strengths, I suggest taking this test.
Build your brand: Having a great online presence is really important in this digital age. One of the first steps is securing a personal website. It's one of the best ways to rank for your name in search engines. Create your own personal web page so search engines can find you, and you can control how you are perceived. There are a few simple sites, like About.me, that let you create a customized page to highlight the things you want. You can link to an infographic of your resume, link to your LinkedIn and Twitter, and create a short bio that explains who you are. Over time you can invest more effort if you want, but these are great first steps.
Take care of yourself: You can't be your best if you don't feel you're best, and we talk about that all the time here at Radiate Daily. The best way to be on top of your game is to take care of your body and your mind. Honor yourself by filling it with good food, good thoughts and trying to get a sweat on each day.
Find your tribe: Get some mentors, network, and even get yourself a career coach, if you want (I start mine this week). Your tribe defines who you are and where you are going, so surround yourself with people that are awesome, smart, and that you can learn from. In an article in the Huffington Post, they quote American entrepreneur and motivational speaker Jim Rohn, saying that "You are the average of the five people you spend the most time with". That really hit home for me, and makes you really think about who you surround yourself with. Life's too short to surround yourself with anything but the best for you.