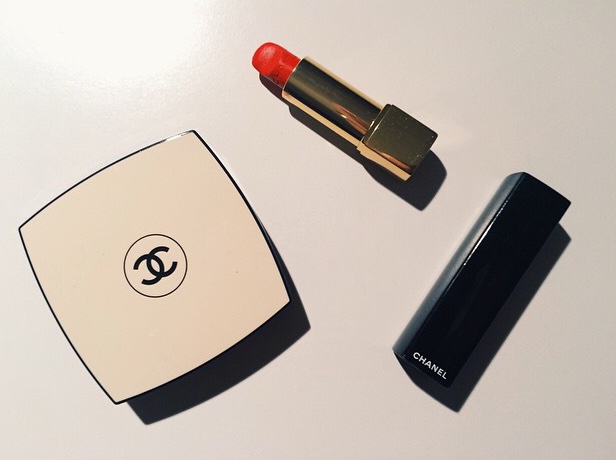 A few months ago, I had an accidental experiment of sorts- maybe a test, if you will. I had been celebrating the last few weeks of "funemployment" by getting back into my exercise routine. It was amazing- there were days where I went to two or three classes! With all of the running around, wearing makeup seemed entirely pointless as I'd have to wash it off as soon as I got to the studio. I have a firm rule of NO make up during exercise…with the firm exception of mascara. I guess that's allowed.
In the past, it was rare that I ever left the house without make up. I felt plain and boring. I feel liked my eyes looked hollowed out to me and I wasn't a fan of how I looked au natural. I struggled with acne for years, but finally made a breakthrough in having fresher, healthier looking skin. My complexion isn't entirely perfect, but I'm definitely a bit more comfortable in my own skin.
Once I started back into the daily grind of working,  I put back on a "full face" of makeup. It was a delight and interesting at the same time to put it back on after taking a short hiatus.  This accidental experiment made me realized that I don't need a full face of makeup to step out into the world feeling confident and 100% together. Since then, I've kept up with only wearing makeup if it's a necessity. I've even noticed slight improvements in my skin. I guess it's true that less is more?
How do you #RadiateDaily?