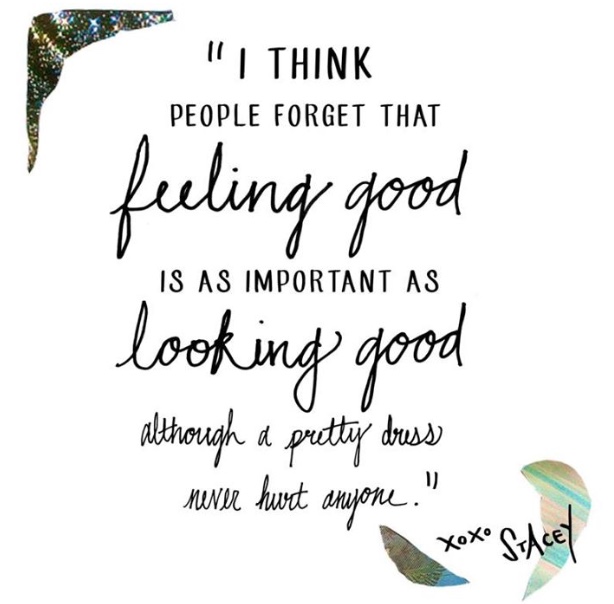 I'm usually the worst with planning on what to wear to an event. Though I have plenty of clothes in the closet, I often get a ping of anxiety that I won't be wearing the "right" thing to a party, event, or reception. Crazy- I know, but I'm sure I'm not alone on this one! If I end up going shopping to find something to wear, it's always super last minute. I guess I like working under pressure?
Recently, I had a cocktail event that popped up unexpectedly. I like to be casual whenever possible, so when I found out that this particular event was dressier, I panicked a bit. I usually shop online (Oh RueLaLa, I am so Gilt-y), but it was too late even with overnight shipping. Fortunately I live close to a fantastic variety of shopping options, so I popped over the Prudential Center & Copley Place. Not only was I last minute shopping the day before an event, I was also under the gun- the stores were closing in a little over an hour! I quickly perused some of the usual suspects, but nothing was piquing my interest- until I spotted a fun number from Milly. I'm all for bargains…but I will make a deal with myself about a particular item if it's a bit more than what I was expecting to pay. If it's something that I can wear for numerous occasions or is multi-seasonal- done. I'm justified! I tried on the dress, quickly texted my two fashion go-to friends (Yes- Pam!), and was on my merry way.
Since this some-what-of-a splurge purchase, I've rocked this dress a few times. The best part about it? It's multi-seasonal and can be either dressed up or down. Score!
The occasional splurge/treat helps me #RadiateDaily. How about you?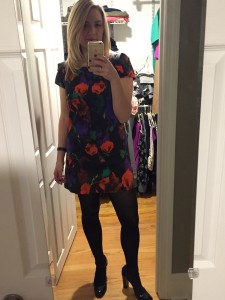 (Side note- this may be one of the ONLY selfies you'll ever see from me. It's just not my thing!)