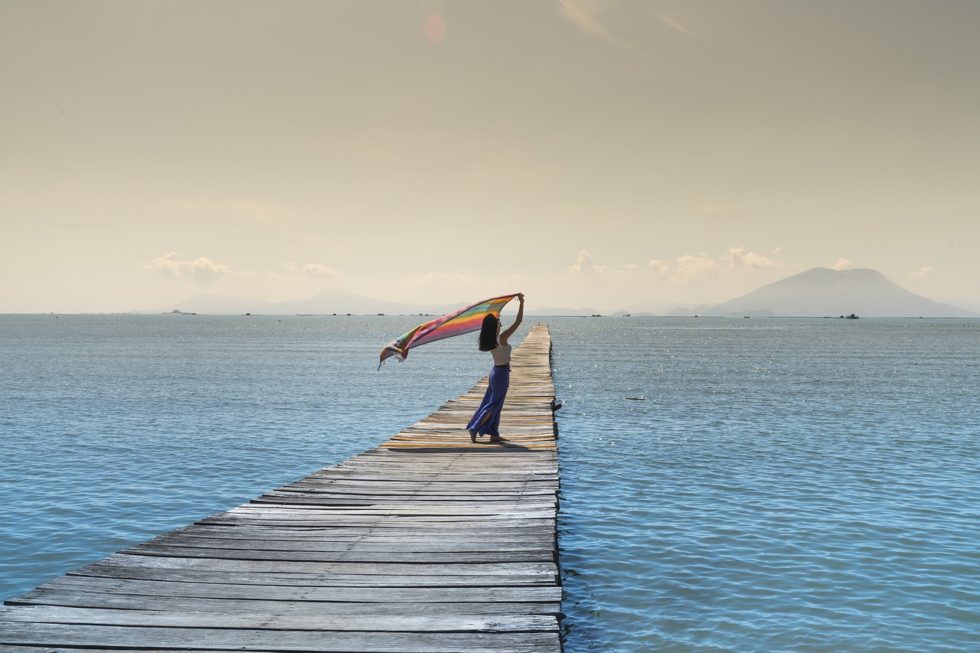 Can you feel that? …The relaxing sensation of an evening summer breeze and late night walks with a salted caramel ice cream cone in hand. Summer is finally here and it's time to pack your bags for an epic weekend getaway. I'm a sucker for mini weekend trips throughout the summer especially when you're stuck indoors working your butt off during the work week and want to enjoy that sunshine. Vacations are the perfect medicine for rejuvenation. However, that doesn't mean you should throw your healthy lifestyle out the door for 72 hours. There is a multitude of ways that you can incorporate fitness into your weekend getaway while checking off all your summer bucket list items.
My sister will be visiting 4th of July weekend and we have a jam-packed schedule of fun-filled activities. The list is never ending from our favorite waterfront Bostonian restaurants to visiting the Institute of Contemporary Art as well as walking down Newbury Street where there are tons of shops and sweet treats. However, we are going to enjoy the weekend while incorporating the four healthy tips below into our weekend trip.
Tip 1. Take the long route.
Instead of taking a cab to every location on our weekend bucket list, we plan on walking or biking while enjoying the scenic route. This is a perfect way to get your steps in while taking in the view. Whenever I walk or bike instead of taking city transportation, I feel SO much happier, appreciating what that day had to offer and enjoy that chocolate chip brownie 10x more.
Tip 2. Pick and choose.
When the weekend rolls around, all you want to do is devour the first sweet treat  in sight. Trust me, we've all been there. Instead of saying yes to everything, try and make healthier choices by selecting which treat (sweet or savory) you would like to indulge in. You will thank yourself later as this will also save you some extra cash for other fun activities.
Tip 3. Wake up early.
Wake up 30 minutes earlier in the morning to start your day off with some stretches and indoor workouts that are hotel/apartment friendly. A mini workout will get you energized and ready to take on the day.
Check out the link below for some tips and tricks on workouts that are perfect for a quick sweat session in the AM. – Indoor Workouts by Pam Sahota
Tip 4. Plan outdoor activities.
Make the most of outdoor activities during the summer. Planning a day at the beach or hiking a mountain garners fitness and is cost friendly.
If you decide to pack a towel, sunscreen, water and head down to the beach, take advantage of beach volleyball, building a sand castle or splash around in the water. Each of these activities incorporates fitness in some aspect and offers a fun way to enjoy what summer has to offer.
Share your tips and tricks for making healthy choices during the summer.
#RadiateDaily
image source – pixabay