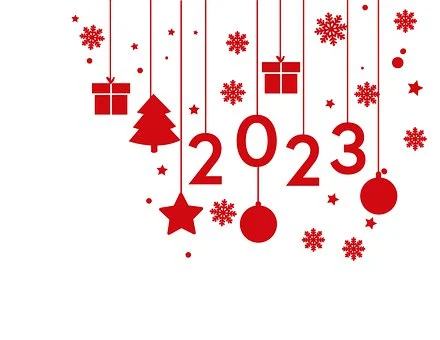 We recently had a podcast episode around reflection, and as this blog post speaks on some of those topics, it also takes it a step further into 2023. Read on, for more…
Today we're taking a moment to reflect on our resolutions, and words for the year and upcoming New Year. Reflection is definitely something that is nice to do throughout the year, and as we're pushing the end of 2022 – it's a good time to set your final intentions, whether it was on a word, a goal, a vision or a resolution.
It doesn't mean your goals aren't completed or your time has run out for what you had planned for 2022. It just means you can tweak that plan in the next year. A reflection time.
Did you find small steps to work towards those goals? Did they change over time?
Remember: The plan may change, but the goals does not.
Maybe you realized a better resolution or goal or word for the year as you moved on. For example, my words were "move" and "believe" in 2022 and both came in to question. Am I able to get there? Am I doing enough? Truthfully they are values and words I am still working on.
As for the word, "move" it's not just about exercise it's about actions that help me move in the right direction for the path I want to take and where I want to be including reading, writing, journaling my thoughts – a lot of things for mind, body, and soul movement.
In regards to the word, "believe" it's a larger sentiment for gratitude for what I have today and that typically things will work out today even if it's not necessarily what I originally thought it would be or where I thought I would be today. And that's okay. Where I am today is where I'm supposed to be – not easy to always reconcile, but sometimes it's about taking a moment to accept and appreciate what I do have versus what I don't. Easier said than done.
Many people are going through tough things in life this year, and sometimes you have to take a moment to remind yourself that you wouldn't be dealt the cards in your hand if you couldn't handle it. Your strength is there, sometimes it's just take a moment to remember that. And again, that's okay.
Work through to get to the other side. Believe that you can.
In the end, I'm still working on my words for 2022, and I'm taking a piece of that with me into 2023. My new vision for the New Year is taking some of these reflections and bringing them into my new words for the year which are "self care" and "live." And by self care, I mean taking time for me, to do the things that help me be a better version of myself such as:
Exercising on the regular to feel stronger physically and mentally
Food prepping my meals for the week so I know I have healthy choices and don't have to stress about figuring it out in the moment when i have a busy day
Continuing to journal my daily gratitude to remember what I am thankful and appreciative of and things I still need to work on
Taking time to spend with my loves ones and furry loved ones
Drinking more water
Finding a way to have a better sleep regimen because I'm not very good at getting enough sleep on the regular
Reading more and watching less netflix (hmmm easier said than done)
Getting outside more even when the day is crazy
By "live" I mean:
Getting out of a routine of exercise, work, sleep and getting out to live a little
This can be as small as taking a regular walk and catching up with a friend
Cooking dinner with a friend or loved one versus spending money to go out
Catching a movie at the movie theater (I used to love doing this pre-covid)
Seeing the neighborhood attractions even as simple as a volunteer opportunity in the area
Making time for others when I know it's needed
Yes it also means things like travel and all that fun stuff, but it's more about living my life beyond the routine, and getting outside my shell a bit. It doesn't have to mean spending loads of money or going on a million adventures, it can be living simply yet fully at the same time.
Take some time to reflect before you do the same. Wherever you land is okay. Your journey – is YOUR journey. Remember that.
Until next time, #radiatedaily.