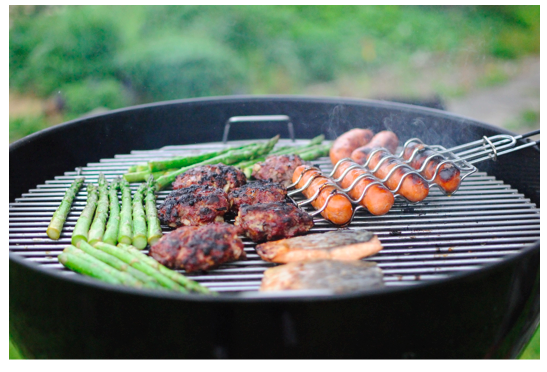 Written by blogging contributor, Tammy Luksich
The summer season is upon us. For many families this means backyard barbecues, camping, popsicles, parades and travel. If you're traveling to spend time with friends and family, here are a few simple ways to stay on track with your health and fitness goals.
Avoid Bread.
I know. I know. Easier said than done. Who eats a breadless hamburger or hotdog? #Weirdo.
Listen for a second. Bread is loaded with starches that spike insulin and blood sugar levels in our bodies. This uptick in blood sugar usually takes a quick plunge; causing us to become hungry. Think about the last time you at McDonalds. Were you still hungry after finishing your meal? This is why. By punishing your body with bread, you are accelerating your aging process and potential of weight gain. If you absolutely must, try to go with whole-wheat products and limit portion size.
Replace alcohol with water.
Again, this might be a little much or something you're not accustomed to… I mean, what's a party without beer? Well, the truth is it's hot outside and more than likely this party is taking place outdoors. Be reasonable. Be responsible. It's rough, but the truth is hangovers ruin productivity and kill the vibe. So don't be a vibe killer. Instead, add watermelon or fresh fruit to your water. You will have more energy and your body, your friends, your spouse, and your kids will thank you.
Make movement a priority.
If you're traveling for a 3+hour trip, chances are you're body is stiff and your circulation is poor, once you reached your destination. I've learned hip extension and mobility is the key to life. The joint is the cornerstone of all functional movements: sitting, squatting, kneeling, lifting, etc. Although it may add a few minutes to your trip, stop at a gas station or somewhere where you can get out and walk around. I recommend doing 15 air squats, side lunges, high knees and butt kicks coupled with stretching in between. You've got to get circulation to your extremities and avoid walking like a robot when you arrive. These movements are fast and can really help you feel better.
Meal/Snack prep.
I know this is not breaking news for some, but there are some very simple ways to keep your body fueled on your trip. Costco sells pre-sliced and packaged apples. Whole Foods sells prepackaged almond butter packets. Feeling hungry? Squeeze some almond butter onto your apples and you're good to go. It might take more effort to get your food prepared, but this will proactively save time during your trip from having to stop and purchase fast food or gas station grabs. Instead, dedicate that time to moving (see #3) and quick pit stops to snack.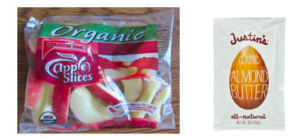 Wear Sunscreen.
Depending on where you live, temperatures are probably hot and muggy with monsoon season just around the corner. Wear sunscreen. There are 3-packs you can purchase at Wal-Mart, Costco or Sprouts while doing your meal prep grocery shopping. It takes a matter of 30-seconds to apply and reapply. Do it.
Lastly, if you're feeling extra motivated because you're eating well and staying hydrated here are several quick full-body workouts that are sure to leave you sweating. Don't waste time packing any weights or tubs of protein (unless you've got the room). These workouts can be completed without equipment on a porch or backyard. Grab a partner, a stopwatch and 3-2-1 go!
Quick Full-Body Travel Workouts
As Many Rounds As Possible (AMRAP) in 15 minutes: (Keep track of your rounds and additional reps. Compare to your partner at the end to see who had the highest volume of rounds + reps).
25 Sit Ups
10 Pistol Squats
Run 400m
3 Rounds For Time:
For Time: (You must complete the same amount of reps per movement before moving on to the higher rep-scheme.)
Burpees
Air Squats
10-20-30-40-50
Make the summer season enjoyable by remaining committed to your health and fitness goals.
#radiatedaily
Image sources: